Board Of Directors
Our board of directors is composed of individuals who, on the basis of their knowledge and experience, make valuable contributions to the overall conduct of the Sarasota Alliance for Historic Preservation. Board candidates are considered based upon various criteria, including their broad-based business skills, experience in relevant areas critical to our mission, reputation in their professions, social perspective and personal integrity and judgment.
Lorrie Muldowney |
President
Originally from Westchester County New York, Lorrie has lived in Sarasota County for 50 years. Her background is in Historic Preservation, Architecture, and Urban Planning.
Lorrie has always felt a connection with historic buildings and places and have had a lifelong mission to understand their stories and work toward their preservation.
In addition to historic preservation, Lorrie enjoys birdwatching, hiking, running and traveling and says she has come to love the beautiful richness of the Gulf Coast of Florida during her years living here.
Erin DiFazio | Program Director
Sarasota Preservation Program (SP2)
Originally from upstate New York, Erin spent her childhood years house hunting and reading House Beautiful magazine.
A career that began with writing and editing for a publisher of an architectural trade magazine eventually led to helping run a contracting company that specialized in historic restoration and custom design in CT. That labor of love grew, and she began purchasing and restoring homes for customers and as personal investments.
Having fallen in love with its tropical Mid-Century charm, Erin moved her family to Sarasota in April 2015. A licensed realtor, Erin is dedicated to helping homeowners preserve the historic build environment unique to Florida's Gulf Coast.
Dave Baber | Vice President
Dave has 40+ years of experience in activities associated with the protection and preservation of historic resources in Virginia, Connecticut, and Florida. His degrees are in architectural engineering and historic preservation from Roger Williams University.
His involvement in the historic preservation field has included the development and management of local historic preservation programs, conducting or supervising the preparation of historic sites surveys, preparing historic designation applications for the National Register of Historic Places and local historic designation programs, and providing oversight and supervision of projects to restore or rehabilitate historic buildings.
__________________________________________________________________________________________________________________________________
Nancy DeForge | Director
Nancy is a retired teacher and is a member of the Preservation Committee of the Venice Area Historical Society. She has been involved in civic organizations in Vermont and Venice, including Secretary of the Lockvernese Home Owners Association in Inverness, Florida and the Early Childhood Board in Lamoille County, Vermont. She is Chairman of the Garden Committee of the Laurel Hollow H.O.A., is a member of the Summer Springs Sweet Adalines Board in the Ocala area, and does marketing & publicity for the Venetian Harmony Sweet Adalines Chorus. Nancy moved to Sarasota from Charleston, South Carolina, where she developed an appreciation for the importance of historic preservation. She has a keen focus on community education, including a focus on preservation efforts in Venice.
Doug Driscoll | Director
Doug Driscoll has over 35 years of both public and private sector project management experience with architectural and engineering practices, and with much of his focus on historic preservation.
Projects he has worked on include Ca' d' Zan, Caples Mansion, Venice Train Depot,
Sarasota County Historic Edson Keith Farmhouse and the I.M. Pei Dormitories at the New College.
Mr. Driscoll's professional affiliations have included the National Trust for Historic
Preservation, Florida Trust For Historic Preservation, Gulf Coast Heritage Assn.
(Spanish Point ) Board of Directors as its former Vice Chair, former Chairman of the
Venice Historical Commission, former Chairman of the Sarasota County Historic
Preservation Board and the Historical Commission of Sarasota County.
Tom McArdle | Director
Secretary / Treasurer
Tom is a native New Yorker, raised on the Jersey Shore and has had a presence in Sarasota-Manatee since 2005. His educational background was in sociology, economics and urban and regional planning. Most of his career was with NY Life Insurance, in commercial real estate finance and investment reporting and analytics.
He has taken a keen interest in preservation efforts in Sarasota since 2018, and enlisted the help of the SAHP to find a way to save Sarasota's last Lustron House. Happily, the Alliance found a buyer who has landmarked the house and is undertaking renovation and restoration.
He has said that he has been impressed with the energy and commitment of the volunteer Board and the committees, and their resilience and perseverance in advancing the mission of the SAHP.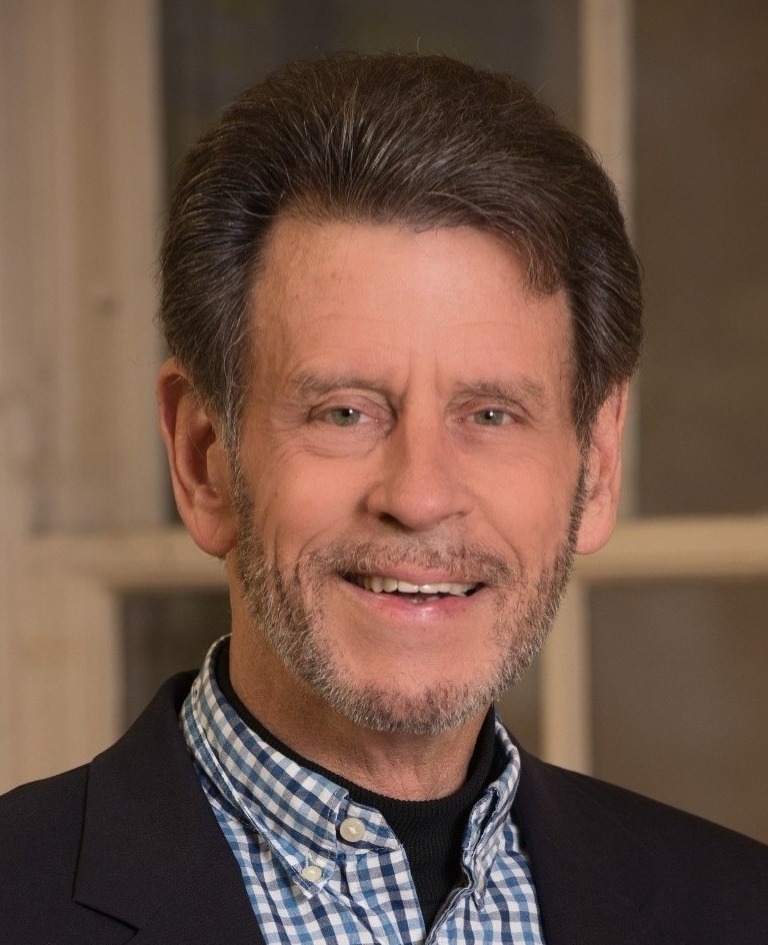 Barry Preston |
Director
Barry Preston founded and currently serves as Managing Director of Preston Giuliano Capital Partners, a private investment fund. Mr. Preston has partnered in the restoration of seven historic mills in New England, has developed, built or rehabbed and managed more than 600 homes - condominiums and rentals, and has developed three retail marketplaces.
Mr. Preston is past president and a founding member of the Board of Trustees of the Providence Preservation Society Revolving Fund, past President of the Providence Preservation Society, a member of the Community Advisory Board of Santander Community Development Corporation, and a Board Member of the Institute for Non-Violence in Providence.
Mr. Preston earned his law degree from the University of Chicago (JD'72) and is a member of the Maryland Bar; graduated from Yale University and served as a Captain in the U. S. Marine Corps. He has been married for over 50 years and has three children.
Kara Scott | Director
Kara is currently employed as a real estate attorney with Barnes, Walker, Goethe, Perron &
Shea in Sarasota. Her areas of expertise include land use, planning and zoning, title, and
financial regulations. She is admitted to practice in Rhode Island, Connecticut, and Florida.
Kara also has extensive NGO volunteer Board experience, holding multiple officer positions and
including as Chairperson of the Southern Rhode Island Volunteers and the Frosty Drew Nature
Center & Observatory. She is also the Director of the Gulf Gate Garden Homes Condo
Association.
Her areas of expertise include Policy Development, Organizational Management, and
Development. She has a degree in history, values historic preservation, and is familiar with the
challenges of preservation.
Tony Souza
| Director
Tony Souza is a Sales Agent with Premier Sotheby's International .
He served as the Executive Director of Habitat for Humanity Sarasota, Inc. Before Habitat, he was the President and CEO of the Downtown Partnership of Sarasota
He was successful in proposing the creation of a downtown historic district to the Board of the Partnership and the City of Sarasota. He led the planning for the revitalization of Fruitville Road and the creation of a Downtown Improvement District and chaired two community-wide planning charrettes called SemCon.
He holds a degree in Building Construction Technology from Wentworth Institute of Technology in Boston, MA. He also has a BS in Building Construction and Historic Preservation from Roger Williams University in Bristol, R.I. Tony is a frequent speaker about Sarasota's development. He has given numerous lectures on American Architecture for more than 25 years.
Frank E. Wright | Director
Frank Wright holds a B.A. in History from Old Dominion University, a J.D. from Denver University College of Law, and a Master of Law from the University of Michigan Law School. He is retired, having served in munitions and missile maintenance for the U.S. Air Force, and as a Judge Advocate General, retiring with the rank of Colonel. He also practiced labor law in private practice in San Antonio and Dallas, Texas. Mr. Wright's preservation experience includes a cumulative ten years as President and Board Member for the Preservation of Historic Winchester, Inc. (Virginia), including fund raising and management of historic covenants on 77 buildings. Since 2015, he has been a Board Member on the City of Venice Historic Preservation Board and volunteers with the Friends of the Venice Public Library.




Jan Vertefeuille | Director
Jan is a resident of Venice and very active in Preservation efforts in the City. Her interests and expertise are in policy development and public policy advocacy. She is employed with the World Wildlife Fund, the largest conservation in the world, and leads advocacy campaigns for that organization. Jan owns one of Venice's historic homes, and has been using her skills to help protect the Venice Historic Preservation Program from being gutted by pro-business and pro-development forces in the City.

Sarasota Alliance For Historic Preservation, Inc. | All rights Reserved
PO Box. 1754 | Sarasota, FL 34230 | 941-254-3002 | sahp.mailbox@gmail.com